SENSORS AT THE TEMPERATURE LIMIT
INCOMPARABLE PERFORMANCE UNDER ADVERSE CONDITIONS
SAW technologies have been used in sensors for over 20 years because of their exceptional long-term stability. More recent wireless systems have led to significant improvements in the sensors. Making the wireless technology even more powerful and enabling use under the most extreme temperature conditions is the next logical step forward. Concrete goals include:
Characterisation and selection of crystal cuts for high temperatures (up to 900°C)
Development of a complete high-temperature system
Expansion of the opportunities for process control in extreme industrial environments
PARTNERSHIPS FOR THE BEST RESULTS
When the project is completed, it will be possible to sense physical parameters under extreme temperature conditions between -20°C and +650°C and monitor production processes. To ensure the sensors will be suitable for commercial use, the international project team includes several industrial consumers. An interesting fact is that the project is based on bilateral cooperation between the EU and Russia, which has resulted in a unique team.
PROJECT CONSORTIUM
The SAWHOT consortium develops high-temperature wireless solutions based on SAW technology for use in jet engines with the aim of reducing the amount of wiring currently needed and enabling new measurement techniques.
PROJECT FACTS
Name: SAWHOT- Surface Acoustic Wave wireless sensors for High Operating Temperature environments
Start: October 2009
Duration: 3 years
Total cost: €2.215.745
EC- conribution: €1.550.000
Partner: Institut Pierre Vernier, Centre National de la Recherche Scientifique, Albert-Ludwigs-University Freiburg, Danish Teknologisk Institute, GVR, SENSEOR SAS, Technical University Clausthal, Rolls-Royce Group plc, Research and Development of Carbon Nanotubes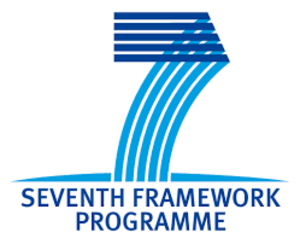 Research program
SAWHOT is co-funded by the European Commission under the Seventh Framework Programme for Research and Technological Development (FP7).