Next-Pro-Foil
LIGHT-GUIDING FOILS
Light-guiding foils with high optical quality can today already be realized by means of structured coating of (smooth) foils. However, these foils are not suitable for the lighting and photovoltaic applications because they either lack in reliability and / or are too expensive.
PROJECT GOAL
The primary goal of the research project is to develop the technological basis for the production (surface structuring) of high quality, light-guiding foils using a "simple" extrusion process. The foils produced in this way would have clear advantages in terms of reliability and costs, compared to the previously available. Another goal of the project is to evaluate the foils for lighting and photovoltaic application environments to maximize opportunities for long-term commercial exploitation activities.
PROJECT FACTS
Title: Next-Pro-Foil – novel extrusion processes for next generation light management films
Programme: Produktion der Zukunft
Funding institution: FFG Forschungsförderungsgesellschaft
Lead Management: Joanneum Research Forschungsgesellschaft mbH
Duration: 30 months (02/2018 – 07/2020)
Project partner: Silicon Austria Labs GmbH, Isosport Verbundbauteile GmbH, EcoCan GmbH, PVP Photovoltaik GmbH, PCCL Polymer Competence Center Leoben GmbH
Research volume: € 1.1 million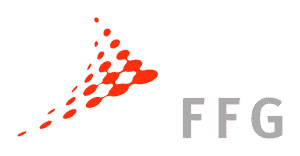 Your contact person
Markus Zauner, M.Sc.
Senior Research Engineer Sensor Applications
Research program
This project will be subsidised by the Austrian Research and Promotion Agency (FFG) and carried out as part of the "Produktion der Zukunft" programme.