EFIPAS

INTEGRATED ENVIRONMENTAL MONITORING IMPROVES HEALTH
Solid aerosols in the breathing air, especially in the fine dust range, are associated with a variety of health problems such as respiratory or cardiovascular diseases. This leads to an increasing demand for personal measuring devices to monitor individual stress. So far, however, despite various relevant national and international research activities, there are only separate measuring devices in the size of a pack of cigarettes, which must be carried as an independent device. Highly integrated particle sensors that can be integrated into smartphones or wearables, for example, are therefore of particular importance.
The research team wants to create a "System on Chip" solution in which a fundamentally new measuring principle, signal processing and optionally additional gas sensors can work together in a very small space and can at best be integrated into smartphones or wearables. This can make a revolutionary contribution to mobile and on-demand environmental monitoring, which in turn also helps health.

PROJECT GOAL
The main objective of the EFiPaS research project is to prove the suitability of the evanescence field sensor principle and to implement the first sensor system demonstrator manufactured in semiconductor technology that is suitable for use in mobile phones, wearables or automotive applications.
The practical application of evanescence field sensors for aerosol measurement has not been investigated so far. One of the core scientific goals is to use comprehensive simulation models to gain a holistic understanding of the sensor effect. In particular, the aim is to investigate whether, in addition to the number/mass of particles, more complex parameters such as their size distribution can also be recorded.
The subsequently produced sensor-demonstrator chip will stand out due to its miniaturization, as well as its application-specific optimized shape, functionality and it's highly integration capability. In addition, the team must create the necessary, as yet non-existent manufacturing processes, which will subsequently also be of interest for further technological innovations in optical sensor technology.

PROJECT CONSORTIUM
The research consortium consists of three partners: the project was initiated and is coordinated by the company ams AG, a leading international company in the development and manufacturing of sensor solutions and analog ICs. On the scientific side, comprehensive know-how is provided by the IES - Institute of Electronic Sensor Systems at Graz University of Technology and Silicon Austria Labs GmbH - application-oriented Research Center for Smart Sensors and System Integration.
Project Facts
Project: EFiPaS – Evanescent field particle sensors
Programme: FTI-Initiative "Silicon!Alps"
Project coordinator: ams AG
Duration: 2 years (05/2018 – 04/2020)
Consortium: 3 Partners: ams AG, IES - Institute of Electronic Sensor Systems (TU Graz), Silicon Austria Labs GmbH
Project volume: € 987.267,-
Financing: 35 % Industry | 65 % Research funding
Your contact person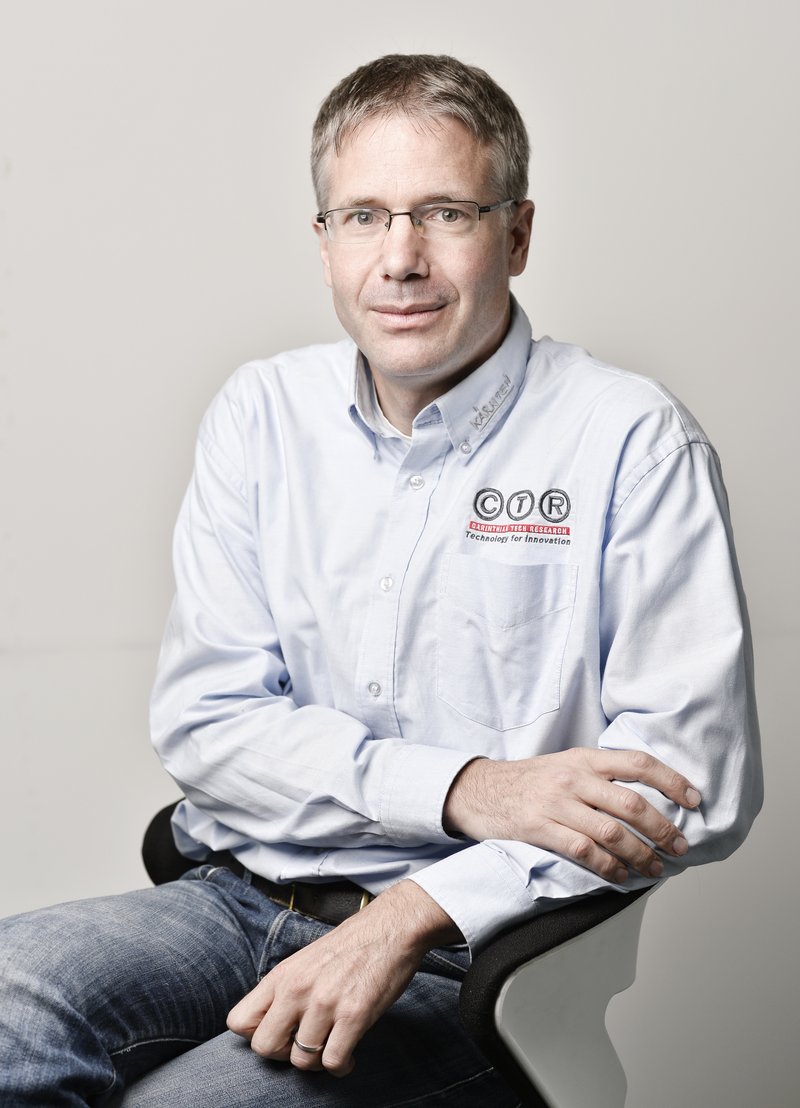 Dr. Andreas Tortschanoff
Staff Scientist Photonic Systems
Research program
The project "EFiPaS" is funded within the framework of the FTI initiative Silicon!Alps, R&D projects in the field of microelectronics of the federal states Styria and Carinthia.