Project Optima

PRECISE QUALITY
InspectionSemiconductor chips and the fabrication processes involved place extremely high demands on the components used in terms of accuracy, purity, material and surface quality. This also applies to the plastic parts. A precise check of plastic-quality is therefore important and irreplaceable. Inferior plastic parts have to be eliminated, causing waste and therefore also high costs. What is particularly challenging here is detecting flaws and the tiniest inclusions that are no bigger than 0.025 mm². Current inspection devices may enable the geometry tolerances to be verified, but are not however capable of adequately determining the material or the type and structure of the inclusion detected. Many components with inclusions are therefore rejected as precaution. This delays the fabrication process and also gives rise to high costs. It is here that is the starting point for the OPtima research work.
ANALYSING PROCESSES INLINE
The project aims to achieve two targets: Firstly, the researchers have to systematically examine the inclusions and identify the causes. The results will be used for improving the entire fabrication process in order to develop an automatic quality assurance procedure, which can be integrated in the fabrication process and comes close to achieving zero defects. The first step will be to use micro-analytical methods for identifying the characteristics, structure and frequency of inclusions and their causes. Drawing on the results, a demonstrator will be built that can detect all three criteria – inclusion size, structure and material – in an environment of great product variety and dynamics. To achieve this, the team is systematically examining various different approaches such as optical, spectroscopic and acoustic detection and test methods.
RESOURCE-EFFICIENT MANUFACTURE
All the research work and demonstrator developments should lead to an improvement in resource and production efficiency in relation to raw materials, energy, operating time and waste prevention. If everything goes according to plan, the findings and results could also be used for other sectors, such as the food or medical technology industries, which also require high-purity plastic parts.
PROJECT FACTS
Title: OPtima – optimized production of polymer parts for semiconductorr machine production
Programme: Produktion der Zukunft
Funding institution: FFG Forschungsförderungsgesellschaft
Lead Management: Silicon Austria Labs GmbH
Duration: 2 years (04/2016 – 03/2018)
Project partner: Lam Research AG, Meislitzer Präzisionstechnik GmbH, Polymer Competence Center Leoben GmbH, Silicon Austria Labs GmbH
Research volume: € 727.099,-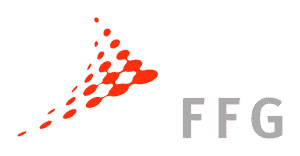 Your contact person
Dr. Christina Hirschl
Head of Division Sensor Systems
Research program
This project will be subsidised by the Austrian Research and Promotion Agency (FFG) and carried out as part of the "Produktion der Zukunft" programme.