Project Infinity
ADAPTIVE SYSTEMS DELIVER HIGHER YIELD
Photovoltaic systems are currently used in different climate zones like desert, (sub) tropical or alpine regions. These different climatic conditions and their impact on the entire photovoltaic system, however, are still underrated. The project infinity is dedicated to adapt photovoltaic systems for different climate zones. In a first step the researchers will start off by conducting an in-depth error analysis to identify the mechanisms affecting how various material, modules and inverters react in different climate zones. The results will be used to gain a different approach to designing new, improved, climate-specific PV energy generation systems. The overall goal of this project is to improve the entire PV value chain – from the PV materials and components to module manufacture, PV system installation and maintenance. As a result the team wants to create new energy-efficient products and also new services. Overall the project wants to boost European Photovoltaic Modules and Systems to guarantee a safe and stable energy source of the future.
AUSTRIAN LEAD PROJECT
Infinity is conducted in close cooperation with five scientific and nine industrial partners. The consortium covers all areas along the entire value chain, from PV materials and components, on the module production, to installation and maintenance of PV power plants. The participating research institutes contribute their scientific expertise to find innovative solutions for different climate zones and regional features such as instable electrical grids.
The project is also aimed at improving climate protection and making companies more competitive at an international level. The quality and yield optimization of PV materials, components and modules could be a key success factor for the technological leadership of European PV products and services to secure a competitive edge in a clear distinction to the purely cost-optimized standard products of other competitors.
PROJECT FACTS
Title: INFINITY - climate sensitive - long-time reliablity of photovoltaics
Lead management: Research centre Silicon Austria Labs GmbH
Scientific management: Austrian Institute of Technology (AIT)
Industrial partners: ENcome Energy Performance, Fronius International, Infineon Technologies Austria, Isovoltaic, Polytec PT, PVI, PVSV, PVP Photovoltaik, Ulbrich of Austria
Scientific partner: AIT Austrian Institute of Technology, Silicon Austria Labs GmbH, Vienna University of Applied Sciences, OFI Research centre for chemistry and technology, PCCL Polymer Competence Center Leoben
Duration: 3 years starting on 1 November 2015
Research volume: €5.5 million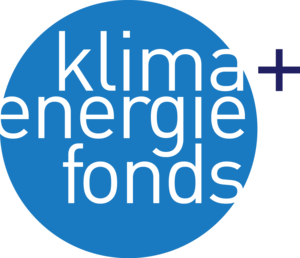 Your contact person
Dr. Christina Hirschl
Head of Division Sensor Systems
Research program
This project will be subsidised by Austria's Climate and Energy Fund and carried out as part of its energy research programme.