EVAnetz
RENEWABLE ENERGY WITH PHOTOVOLTAICS
A sustainable supply with – affordable – energy is vital for a functioning economy and society as we know it. As identified in the EU climate and energy package 2009, securing our energy supply over the coming years and decades will necessitate an increased reliance on renewable energy sources. In this, photovoltaics (PV) will assume an essential role. Over the last few years, a number of Austrian companies have been founded that are successfully active in the international PV market. To enable the PV industry to successfully compete against Asian low-price competition, the optimisation of manufacturing processes and of product quality is gaining increasing importance. A vital role in this has to be attributed to non-destructive in-line real-time inspection and analysis systems.
FOCUS ON ENCAPSULATION
Based on this initial situation, the EVAnetz project will deal with the conception and subsequent experimental validation of a non-destructive in-line analysis method for determining the degree of crosslinking of elastomeric ethylene/vinyl acetate encapsulants in PV modules. Elastomeric ethylene/vinyl acetate (EVA) is the currently prevalently used material for encapsulating the actual silicon solar cells inside PV modules. There, this encapsulation plays a vital part acting as mechanical support, optical connection, electrical insulation and permanent protection of the cells from environmental factors at the same time. The degree of crosslinking – which is primarily controlled by the lamination conditions – significantly, affects these properties, and thus the long-time operability and stability of the PV modules. At the same time, the time required for crosslinking the encapsulant is a decisive factor determining production throughput and thus the economic viability of PV module manufacturing.
NON-DESTRUCTIVE, IN-LINE-CAPABLE METHOD
The present state-of-the-art for determining the degree of crosslinking relies on sampling, followed by an off-line analysis using a destructive extractive method (Soxleth); this imposes a significant effort on top of introducing a ~ 24 h time lag between sampling and the availability of the results. EVAnetz aims at replacing this tedious approach by a to-be-developed non-destructive, in-line-capable method. As a first step to this, a number of different methods for determining the degree of crosslinking – mechanical, thermal, optical-spectroscopic, etc. – will be evaluated for a representative number of different EVA samples (supplier, cross linker, lamination conditions, etc.) and correlated to each other and the Soxleth standard method, respectively. Based on this, candidate methods for establishing an in-line analyser will be identified and validated under practical conditions in a laboratory demonstrator.
The ultimate aims of this new method for determining the degree of crosslinking, and thus of the project EVAnetz, are an increase in efficiency and a reduction of manufacturing costs in PV module production, and at the same time warrant optimal product quality. The latter will directly result in an increased operational PV module lifetime and a reduced loss in the degree of efficiency over the lifetime of a module.
PROJECT FACTS
Project: EVAnetz - Inline Ethylen/VinylAcetat Vernetzungsgradkontrolle in Photovoltaik-Modulen
Programme: Klima - und Energiefonds, Focus: Renewable Energies
Programme coordination: FFG Forschungsförderungsgesellschaft
Duration: 2 years (04/2013 - 03/2015)
Project partner: Silicon Austria Labs GmbH (Project coordinator), PCCL Polymer Competence Center Leoben GmbH, KIOTO Photovoltaics GmbH, GP Soar GmbH
Project volume: 513.642,- Euro (funding 70%)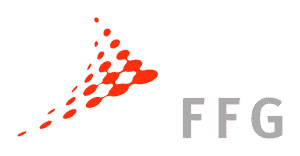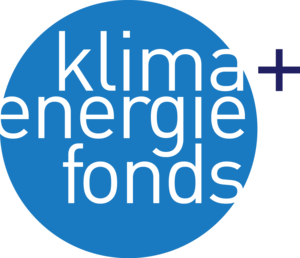 Your contact person
Dr. Christina Hirschl
Head of Division Sensor Systems
Research program
The project is co-financed by the Austrian "Klima- und Energiefonds" and will be conducted under the programme "ENERGY MISSION AUSTRIA".