Sensor Applications
RESEARCH FOCI
Smart Production: production optimisation, highly flexible I4.0 manufacturing and in-line quality control systems for various industrial areas.
Smart Products: selecting different sensors and adapting them to the relevant application can generate tremendous value added for the products we will be using in the future.
Smart Energy: when developing the next generation of products, reducing energy on a small scale and more efficient generation will gain significance.
Smart Health: sensor solutions for personalised diagnostic, theranostic, health and nutrition systems in the future.
RESEARCH COMPETENCIES
Smart systems also call for smart development methods. The Sensor Applications research unit has the know-how to integrate leading-edge technologies in existing or new products and processes. Our aim is to develop the most efficient form of systems integration for the specific application. The link between the very different application areas is the methodology involved. Based on the industry requirements and market challenges, our work consists of a conception and simulation stage to develop an optimised system approach. The team uses specific technologies or adapts and optimises sensor modules that then undergo appropriate research and development steps to produce a prototype. Our industrial partners benefit from shorter development cycles, more efficient solutions and receiving new improved products and processes. Scientists and experts in various fields work on our interdisciplinary team in order to be able to deliver the best and most efficient solution in every case. Our core competencies include:
Development and integration of smart, complex sensor systems
Evaluation and analysis using innovative adaptive or learning algorithms
Efficient systems integration using multiphysics system simulation, design, modelling and validation
Efficient miniaturised electronics development
Energy harvesting system developments
Development of efficient, high-performance photovoltaic systems optimised for specific climate zones (modules and inverters)
Our services for industry cover every stage of the innovation process: problem definition, goal-oriented solution identification, design, technology development, rapid prototyping and systems integration
APPLICATIONS
Smart electronic nose for quality assessment of food
Innovative smart system integration of multiple modalities for VOC, humidity and temperature lead to a smart sensor system including the intelligent processing of the raw sensor signals overcoming the common cross-sensitivity cons of metal-oxide based gas sensors. Wireless connectivity enabled a real-time read-out and visualisation of the VOC concentration for both industrial and consumer applications. This research was conducted in the Philips – SensoFood project.
In-line quality control of PV modules
Complete automatized and customized PV module productions are already standard and this also is essential to withstand the enormous price pressure caused by the Asian market. The only possibility for European manufacturer beside automatization is innovation and quality. However, an essential control parameter for the longevity of the modules is the degree of crosslinking of the embedding material. Together with Kioto Photovoltaics and other partners, such a device was designed and operated on the module production line and is currently finalized by ISRA Vision in a product development.
INTEGRATION FOR SMART SYSTEMS
Smart systems are increasingly moving into the industry's focus to create novel products and processes with better functionality, quality and efficiency. But smart systems also need smart development methods. The Sensor Applications research unit has the expertise to efficiently integrate leading-edge technologies into a wide range of applications.
Your contact person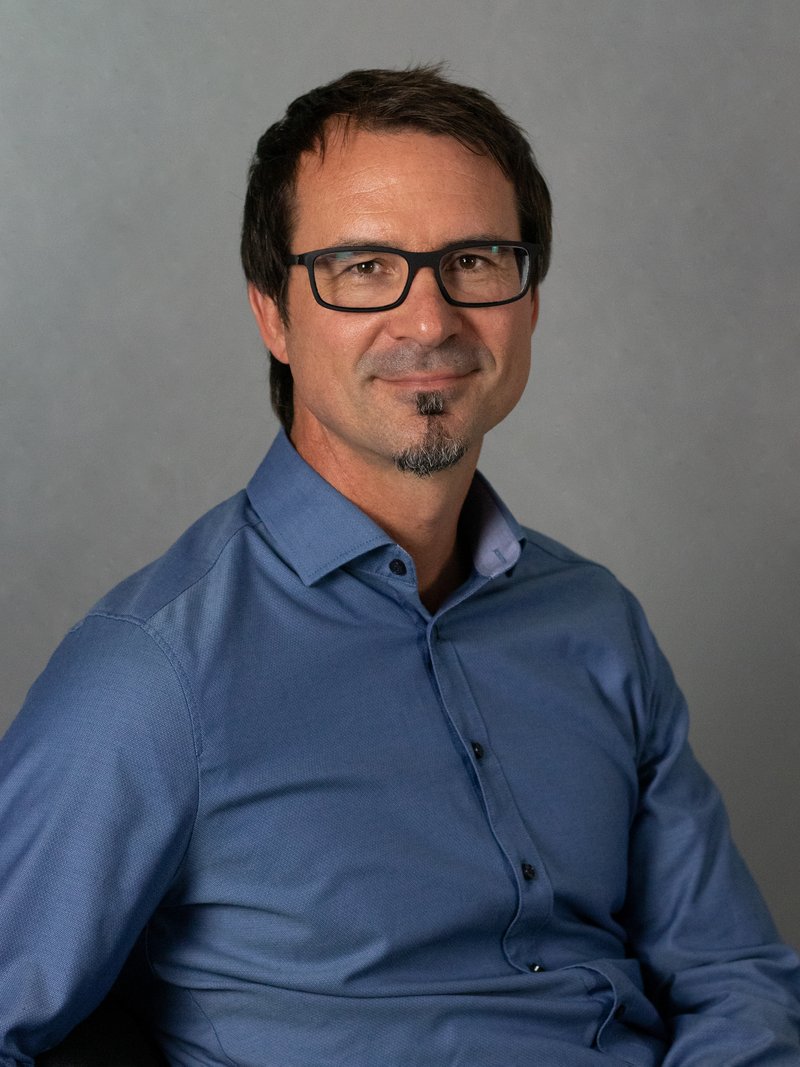 Dr. Jürgen Kosel
Head of Research Unit Sensor Applications