Microsystem Technologies
RESEARCH FOCI
Design, modeling and co-simulation of MEMS/ NEMS components
Test structures and characterization on chip level (sensors and actuators)
Conception and prototyping of microsystems: magnetic, optical, acoustical, piezoelectric materials and packages
Back-End-Services: packaging, microassembly, bonding, design, test- und controlsystems
RESEARCH EXPERTISE
Design, modeling and co-simulation of MEMS devices. Based on our customer's requirements, we design and optimize novel microsystems through our knowledge and various co-simulation techniques.
Conception and prototyping of microsystems. Years of experience in the field of nano- and micro technology have fortified us to develop unique and rigid process flows for the fabrication of MEMS devices. Expanding our clean-room class 5 facilities and in close collaboration with our academic and industrial partners, we are able to process from single chips up to 200 mm wafer substrates in order to meet our customers specific MEMS development requirements.
Characterization of sensors and actuators. Through our broad range of test and inspection equipment, we offer back-end services such as packaging, micro assembly, bonding, electronic board design, and characterization of MEMS devices.
In addition to these competences and our long-standing experience in microsystems, the Microsystem Technology division relies also on cross-border and interdisciplinary skills. These capabilities enable the team not only to work with the current technology itself but also to develop it in various directions and for diverse applications.
APPLICATIONS
Wireless brain pressure measurement by SAW Technology
The clinical observation of the intracranial pressure is critical for the treatment of head injuries and brain diseases. Unlike wired or catheter-like systems with high risk of infection, these sensors can be read out wirelessly through the scalp. In order to realize such systems, researchers at SAL in collaboration with a long-term industrial partner, UNISENSOR, are developing an innovative implantable pressure sensor based on surface acoustic waves (SAWs). The sensitive element is a 30µm-thick membrane made of Lithium Niobate equipped with an acoustic transducer and working on the basis of SAW echoes measurements. The system can detect pressure variations of ±0.5 Torr (mmHg) in a wide range around atmospheric pressure.
I-Drive - highly robust and cost efficiency for automotive industry by magnetic position detection
Magnetic position and orientation detection is a rising field with numerous application-oriented possibilities to detect motion and relative positioning. For the developed prototype, for the company partner INFINEON an I-Dive multimedia control element was magnetically mapped. In other words, all four dimensions of motion for the control element are detected with a magnetic sensor in order to completely replace the original elaborate setup consisting of three optical encoders with light-guides and one push-button. This simple yet highly robust magnetic implementation offers high cost efficiency which is of great interest especially for branches like automotive industry with quantities in the millions.
MULTIFUNCTIONAL "SMALLEST" SYSTEMS
Microsystems make products not only smaller and more powerful, but also more efficient, smarter and multifunctional. As a result, industry-wide innovation potentials are available for companies to strengthen and expand their position on the world markets.
Your contact person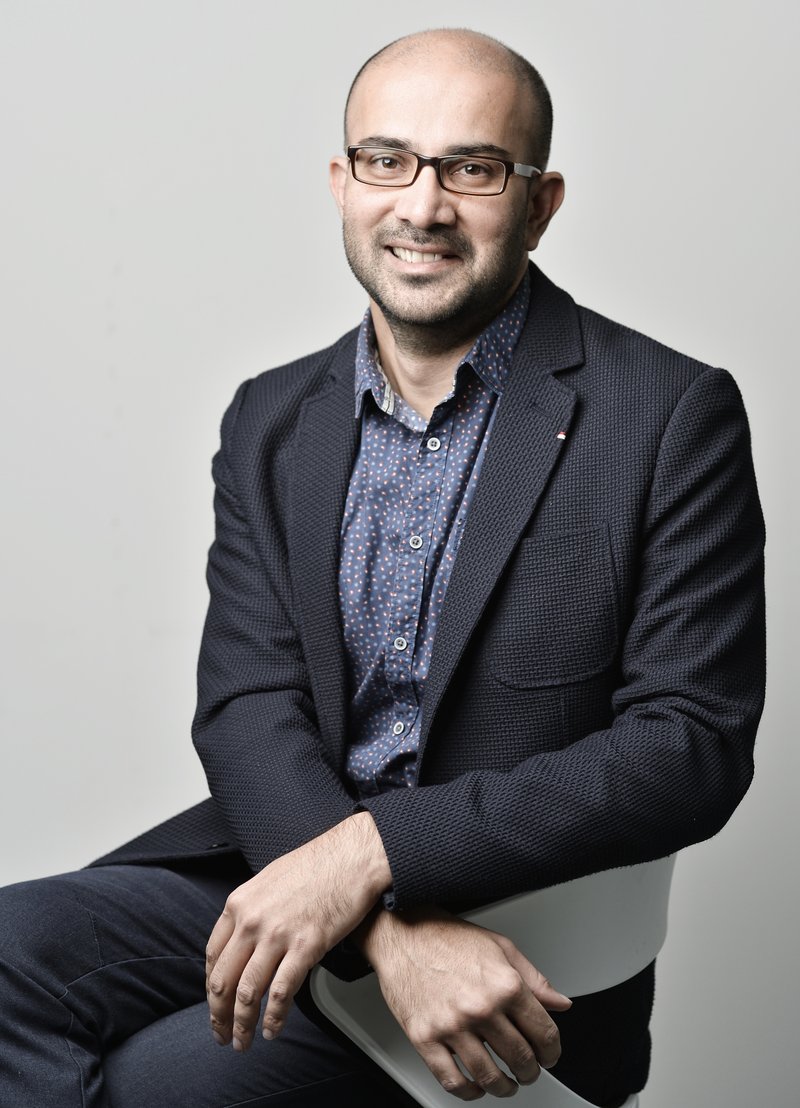 Dr. Mohssen Moridi
Head of Research Unit Microsystem Technologies